If you are visiting any of the natural and archaeological attractions that are located on the outskirts of the Imperial City, we recommend that you take a tour of these two tourist attractions. Due to its relative novelty, you will not find so much influx of tourists, which will allow you to take the time you want to travel and admire the natural beauty that this new route offers.
How to Adventure on the red route?
The red route begins with the Red Valley. This attraction is located in the province of Canchis, Pitumarca, in the department of Cusco. If your itinerary includes a visit to the Mountain of the 7 colors, you can take a leap to the Red Valley because it is very close to there.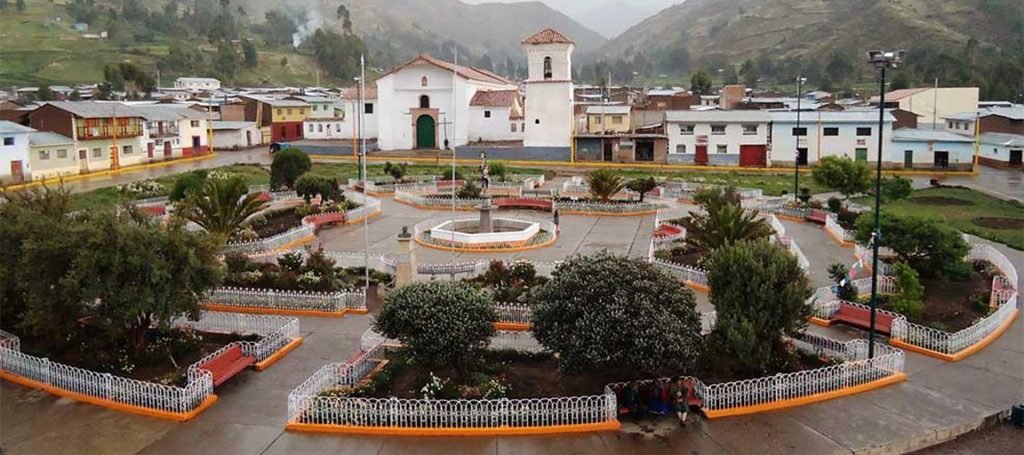 The Red Valley is located next to the foot of the Ausangate mountain, one of the most important mountains in the Peruvian Andean cosmovision. It has an altitude that exceeds 5200 m.s.n.m. Which is why we recommend you take a day off in Cusco to acclimatize.

To get to the Red Valley, you have to leave from the city of Cusco. Take the road to the south, towards the town of Checacupe. This first section will take approximately 2 hours. From there the trip continues to Pitumarca, located just 15 minutes from Checacupe. When you arrive in Pitumarca, the second section begins, which you have to do by walking for two hours or three to the Valley.
While the trip to the Red Valley may sound exhausting, we remind you that on the way you will be able to observe various natural scenarios. In these you can find the local flora and fauna, as well as small villages with very peculiar and friendly characteristics.
Red Valley
The Red Valley is a chain of mountains and streams that, as the name mentions, are red earth.
In the season with lower temperature, you can observe an incomparable scenario: snow covering the summits of this mountain range. In this natural spectacle you can see how the reddish color of the earth and the white of the snow mix.
Although this attraction has recently been discovered, it already receives about 500 visitors per day.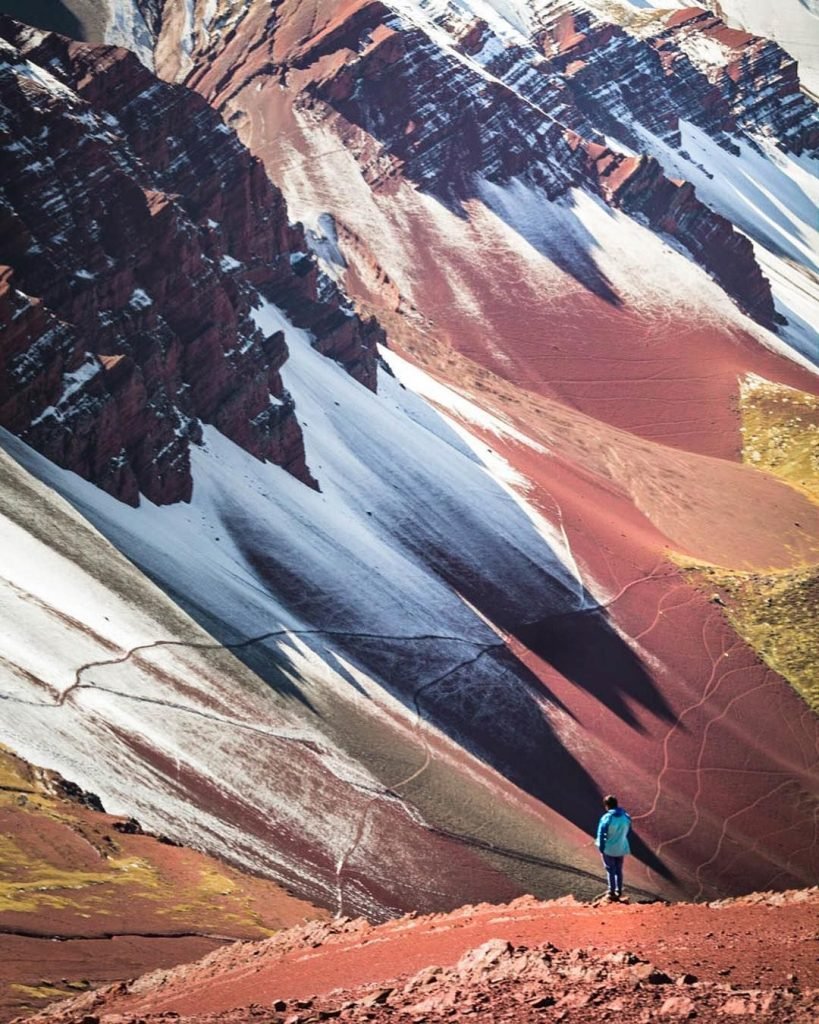 Red River
The second part of the red route consists of the Red River. If the Red Valley is still a novelty for tourists, the Red River is only known by the most informed.
Also located very close to the mountain of 7 colors and the Red Valley, this river has as its main peculiarity the red tonality that its waters acquire. This phenomenon is the product of minerals that fall into the river bed because of the heavy rains that characterize the Peruvian highlands. Without a doubt, it is a strange phenomenon of nature that tourists can not miss.