If you are a lover of climbing sports and especially trekking, you have to visit this natural wonder of the Cordillera Blanca: the Alpamayo mountain. So you can get there and start your adventure, we tell you everything in Perucian Sacred & Adventure.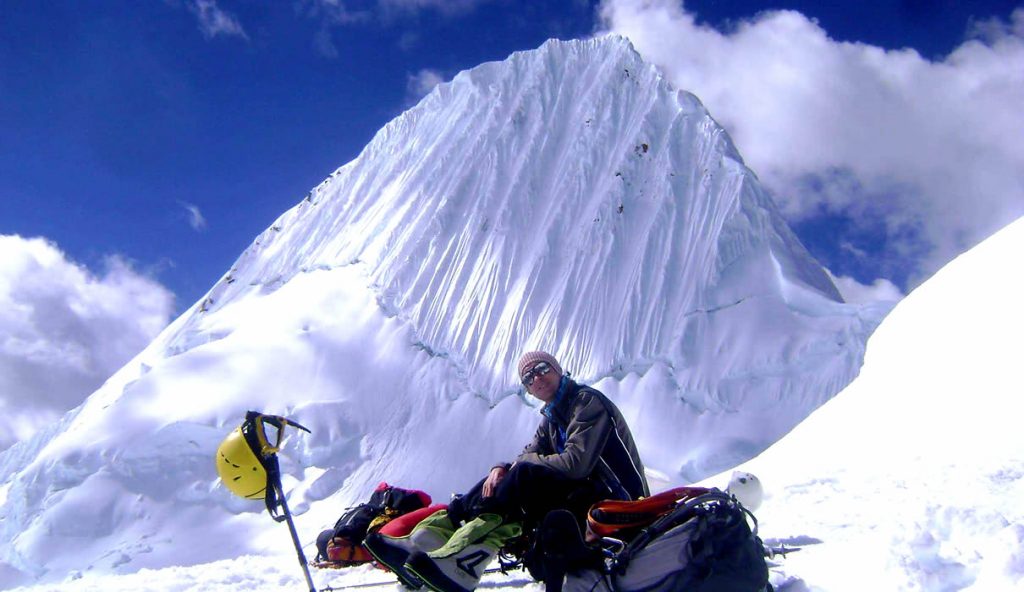 Locally known as Shuytu Rahu, the Alpamayo mountain is located in the Andes, in the northern part of the Cordillera Blanca, within the Huascarán National Park. With an altitude of 5947 meters above sea level, this mountain has a very peculiar pyramidal shape, which is why it attracts a large number of mountaineers and nature lovers.
On the way to the Alpamayo mountain you will be able to witness many indescribable scenarios. Thus, you will pass through deep ravines, elevated streams, glaciers and lagoons, and you will be able to observe a great diversity of flora and fauna typical of the Andean zone. You will also visit picturesque towns and archaeological remains such as those of Hualcayán and Yaino.
Trekking in the Alpamayo
The mountain has 13 routes where you can climb. The best known are the so-called Basque-French, Ferrari and Japanese. Expeditions usually ascend the Arhuaycocha gorge, climbing the south west wall of the mountain. This route has a degree of difficulty categorized as difficult.
However, the level of difficulty varies according to the season and the weather conditions. Thus, it is recommended to climb between May and September.
The weather is usually very cold throughout the year. The temperature can reach a minimum of -6 ° C during the night and on average 10 ° C during the day. It should also be taken into account that it is a dry climate with freezing cold.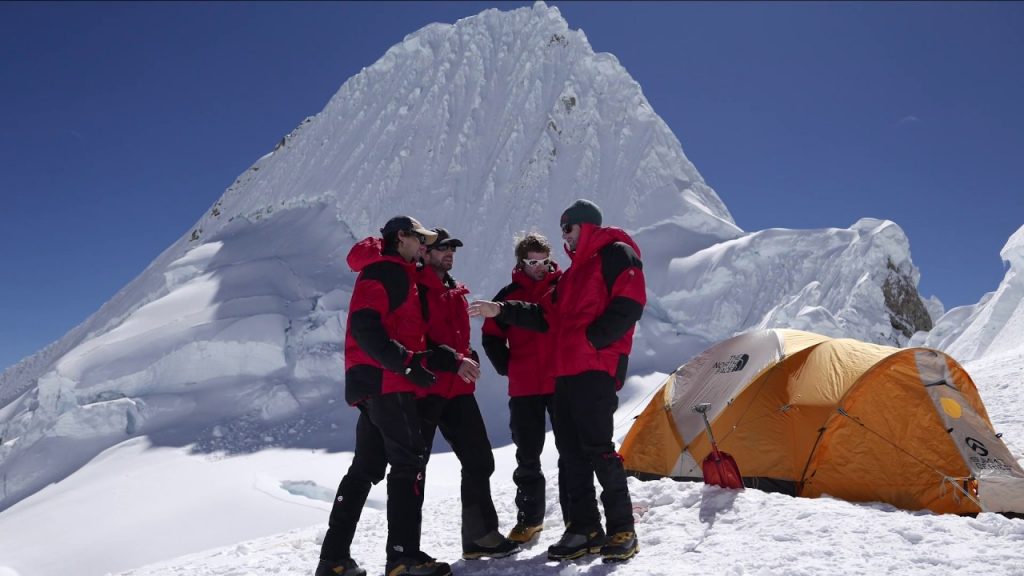 Mas atractivos En la cordillera Blanca de Peru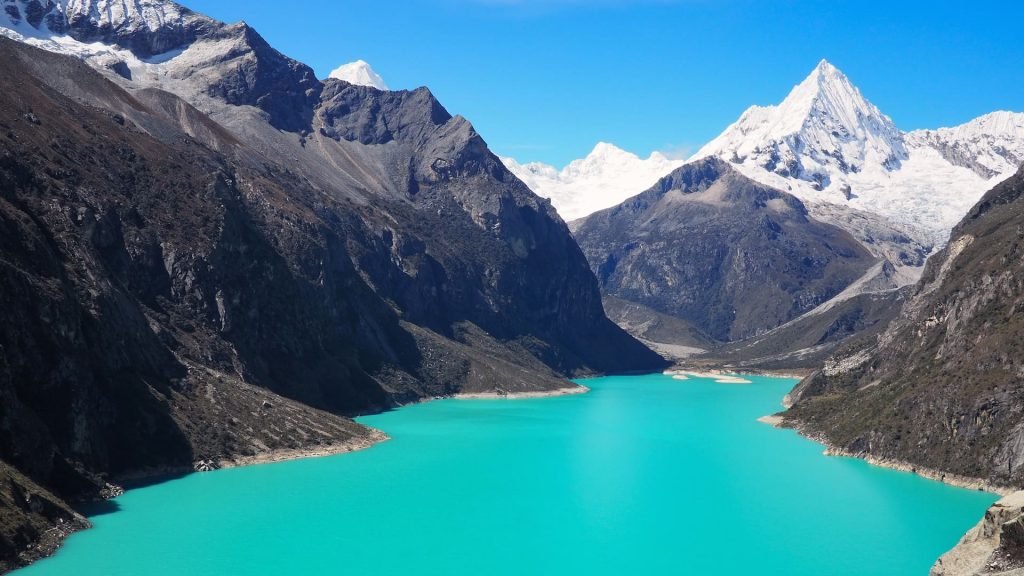 Finally, it is not surprising that La Coordillera de los Andes has many natural attractions. One of these is the Cañón del Pato, which is a rock formation that has more than 35 tunnels that lead to the hydroelectric power station. On the way through this tunnel you will see the Santa River and the Twin Tunnel, where the White and Black Mountain Ranges meet, and the Velo de la Novia Waterfall.
Another natural attraction that you cannot miss is the Laguna Parón. Declared a Cultural Heritage of Humanity, this lagoon is 72 meters deep and stands out for the turquoise color of its waters. When you get to this place, you will be able to see the Pisco mountain, the Artesonraju peak, the Garcilaso Pyramid, the Huandoy mountain and the Chacraraju mountain.