The Sangalle Valley is a hidden wonder in the Colca Valley. better known as Oasis Sangalle, due to the beautiful nature that surrounds it. Today, Peruvian Sacred & Adventure tells you everything you need to know about this natural destination.
Located in the center of the Colca Canyon, this natural paradise promises to be the best place to relax, rest and forget about all the stress you have.
Sangalle is located on the edge of the Colca river of Arequipa. Due to this, it has a humid and warm temperature that favors a great diversity of fauna and flora. Thus, you can find many fruits that only grow there because of the climate, as well as several species of animals that are rarely found in other parts of the Colca Canyon and vegetation that make up the valley. In addition to this, within this area you can observe the Lajya-Machai cave, the Troja-Rumi rock and the Chuirca waterfall.
It is also the perfect place to rest on the Colca route, because in the center there are lodges with cabins and pools with temperate waters; turning this point into a true place of relaxation on the route.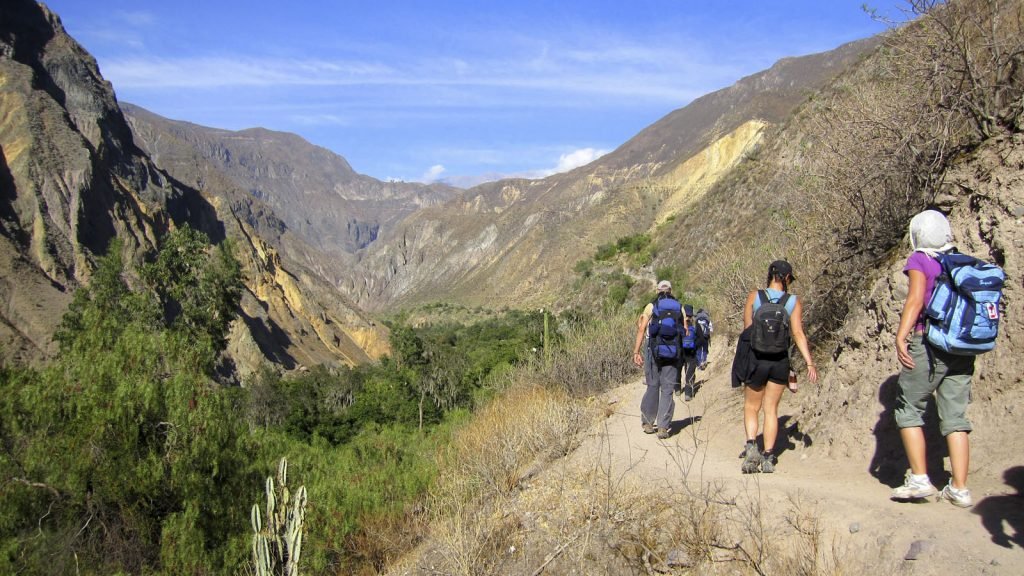 How to get to Sangalle?
To get to Sangalle you have to take a bus from the city of Arequipa to the town of Cabanaconde, from which you usually leave for the trekking to the Colca Canyon.
Towards the city of Arequipa, the starting point for this trip, there are several bus companies that leave from various parts of the country. From Lima as well as air flights.
When you start the Colca route, you can reach Sangalle after descending in a zigzag way through a horseshoe-shaped path that is located on one of the canyon's slopes. We are sure that you will be able to recognize this pair due to its wide vegetation.
Important:
• Due to the hidden location of Sangalle, prices can rise a lot in food. It is for this reason that we recommend you bring water and food on your own if you do not have much budget.
• It is highly recommended to pack a repellent and coat to use at night.
• In Sangalle there is no electricity, so pre-charge your electronic equipment.