A singular duo made up of elanie Knecht and Trevor Hahn are hiking friends, both from Colorado (USA). However, they are not a conventional hiking equipment. Knecht is 29 years old and was born with spina bifida; Hahn is 42 years old and five years ago he lost his sight due to glaucoma.
Knecht uses a wheelchair, so in the past it was difficult for her to do anything "off the road", although she found solutions to make it happen. He even went to Easter Island, where a friend carried her behind him using a backpack designed for parents to take young children.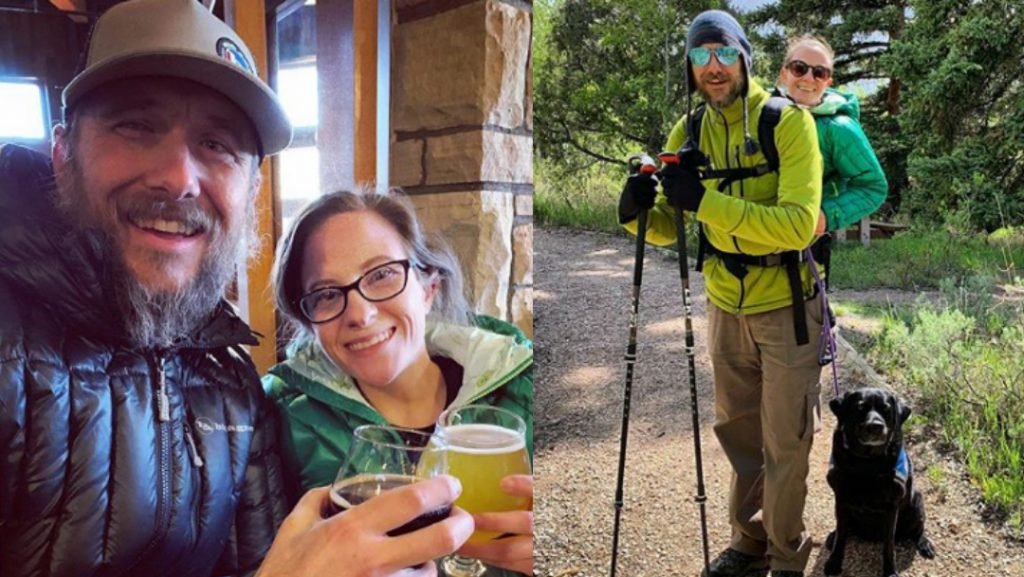 On the other hand, since he lost his sight, Trevor continued walking, but initially he hoped to have teammates who could guide him with directions.
Knecht and Hahnmet met last year in an adaptive course, and at one point they became friends. Their shared passion for nature and outdoor activities inspired them to form a team and undertake the adventure of hiking in the mountains together.
"For us, team building simply seemed common sense," Melanie told reporter Kathryn Miles in an article on Outside.
In This Singular Group "He is the legs and I am the eyes!"
Knecht "walks" thanks to a custom-made gadget, similar to a backpack, which allows Hahn to carry it. Knecht, in turn, is a great guide. According to Miles's article in Outside, she is a professional speaker and "the queen of imaginative narratives," so she is a fun and capable guide, describing the terrain under her feet and the landscapes they cross.
"He is the legs, I am the eyes, boom! Together, we are the ideal team, "Knecht explained to Faith Bernstein of Good Morning America. It gives Hahn, in addition to the pleasure of being on top of a mountain, a sense of purpose. "The best part is being able to make her smile," he told Bernstein; Knecht says he loves the feeling of freedom, leaving behind his wheelchair.
Your Responsibility is shared
They find their collaboration more comfortable than relying on the help of other friends, because "we both have the same responsibility: if one of us falls, the other falls. It changes the whole dynamic of feeling like a burden, to be essential to the experience of another person outdoors, "Hahn tells The Trust for Public Land. "The fact that each of us helps the other takes the pressure off," Knecht added.
"It has been great to share our story with people, and I hope it encourages other people to try what we are doing, or just for anyone to expand their worldview. This shows that we really are stronger together, "Knecht continued. She and Hahn share their experiences on Instagram and Facebook, and have given interviews to many media outlets.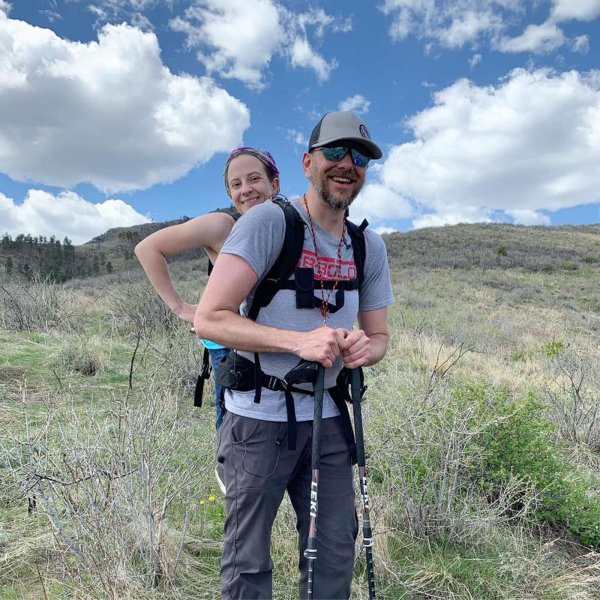 They are focusing on their achievements
On the other hand, they told Outside, they don't like to be called "inspiring." Hahn says: "I've always hated when I go snowboarding and someone screams from afar telling me that I'm inspiring. It makes me feel bad. You would never tell that to someone who is sliding down the mountain he can see. " Knecht shares the feeling, wanting to focus on his "achievements only", not on her being "the woman in the wheelchair."
Perhaps instead of inspiring, we could call them "copies." After all, each of us is stronger in some ways and weaker in others. There is no man or woman with life who does not need other people whose strengths and weaknesses complement theirs. Knecht and Hahn show us that "we are stronger together", and that is a lesson that has nothing to do with disability: it has to do with the human condition.