In the town of Ica, which is located in the south of the Peruvian capital, also known as a desert paradise, where we can enjoy the islands of sea lions, guanero birds and small rivers where you can practice boating and sandboarding in the dunes. Within the city of Ica we can find highly recommended cities to visit such as Pisco, Nazca, Chincha.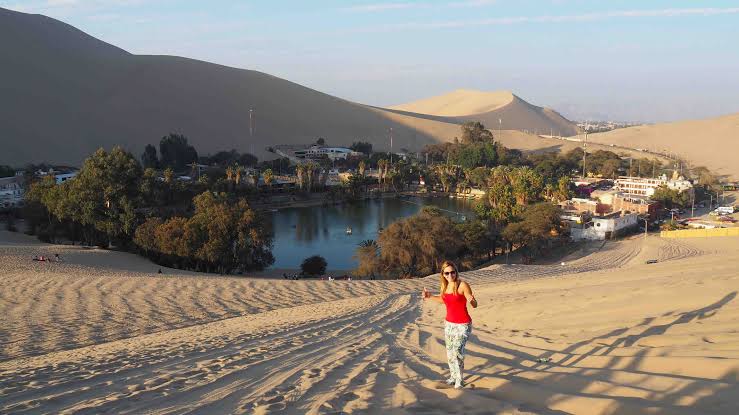 The city of Ica is located in the middle of the coastal desert of Peru where formerly great cultures such as the Chincha, the Paracas and the Nazcas developed. Ica is a land where apart from knowing the city and practicing tourism we can taste good wine.
ACTIVITIES YOU CAN DO IN ICA
The city of Ica, as we have seen, cannot be separated from its desert. We have seen adventure sports such as tubular and sandboarding, but you can also do other tours on two wheels on motorbikes and ATVs, to be able to make motorcycle tours and tour the wide and beautiful areas of the desert dunes.
The most beautiful thing about this town is that each transport adapts to the dunes and vertigo, in this area of Ica it is also where a few years ago the international competition of Dakar was held where Peru was part of this itinerary and that included Ica as one of the best treasures full of sand sea in the desert.
The desert of the department of Ica is full of surprises where you can find viewpoints overlooking the sea, and you can even see the area of the Paracas reserve. In front of the sea of Ica you can also camp and be disconnected from modernity.
The sound of the waves, the birds flying over the beach is a gift that the nature of Ica can give to those who decide to come to this area as we saw before, the city is not close to the sea but can be reached with transport. In some areas of the sea you can find sea lions that are calm resting on the rocks without so much human presence in between.