Currently we would like to be able to decipher what the different tourist circuits of the sacred valley keep and we would love to show you the experiences lived in the magnificent amazing colors of the Vinicunca mountain or also known mountain of seven colors or raimbow mountain, those colors that geography offers us and Nature are rainbow or the flag of Tahuantinsuyo is enough to impress the viewer.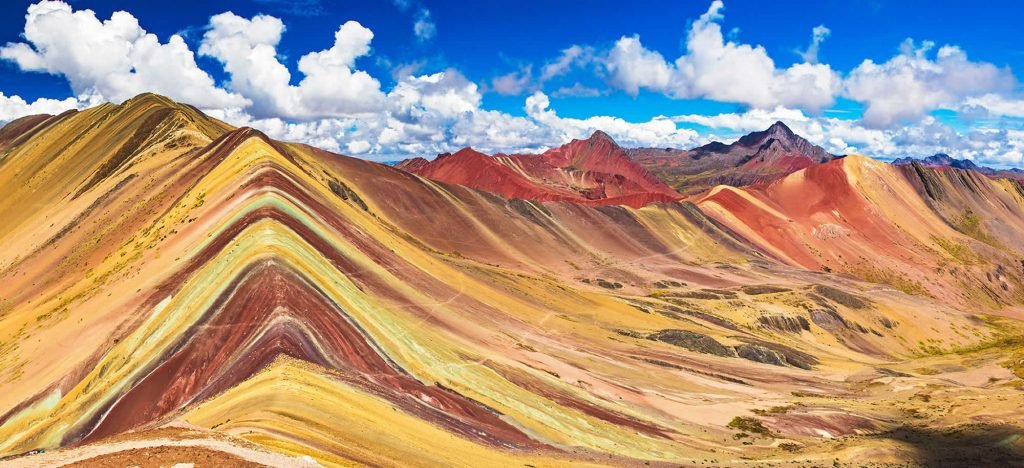 Interestingly, the vast majority of tourists return to their home country visiting the different Tours in Peru, but few with the satisfaction of knowing the mountain of seven colors. We Peruvian Sacred offer you to enjoy this beauty of nature.
To visit this wonder that is located in the department of Cusco in the province of Canchis south of the department of Cusco, in the place called Vinicunca, it is a tour of a walk of approximately three hours (hour and a half hour rise and a half of descent). The majestic mountain received its original name from the Quechua mater language, which translates into a colorful neck or mountain of colors.
Reason To Visit The Mountain Seven Colors:
One of the main reasons to visit the mountain of seven colors is that it is unique in America and there is only one similar in China. Where l nature showed its majesty and wisdom.
There is little research on the strange colors witnessed on the Vinicunca mountain. Alleged hypotheses tell about the strange compositions of minerals from the soil and also from the area as well as from plate collisions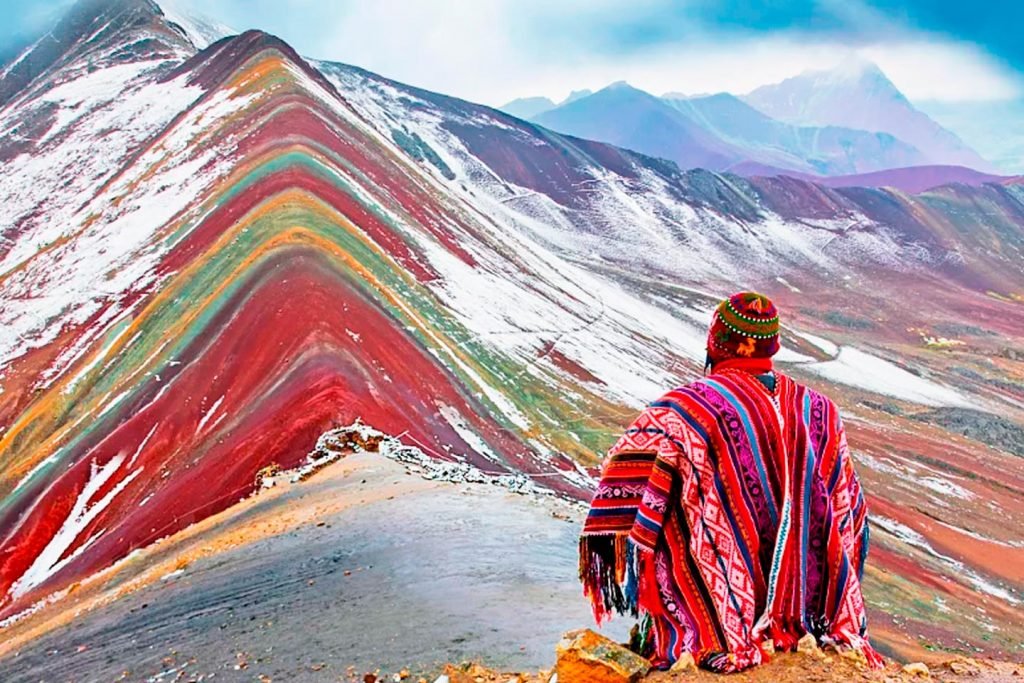 What Peruvian Sacred offers you:
To appreciate this mountain, our tourists will take the route that borders the Auséntate with an impressive view of the Andes mountain range. The hike has a medium degree of demand, but the road itself is suitable for transit and is easy to ascend to the mountain, there are options that we offer to visit the mountain of 7 colors, such as making your horse ride for ease and enjoy the splendid view while riding.
If you dare to explore and know this wonder of nature; The best option is to take the services of Peruvian Sacred for the exclusive service we offer with constant personalized assistance, first class transportation service and seasonal discounts.