The word Warachikuy, comes from the Andean mother tongue Quechua which is divided into two words
Wara loincloth, pants or cloth.
Chikuy Young pubert
The Warachicuy becomes a ceremony that has been held since the Inca era where young púberes demonstrate their courage, skill and courage, in different challenges, battles and games, with a number of physical risks. These challenges that when approved successfully could ascend to the Inca army.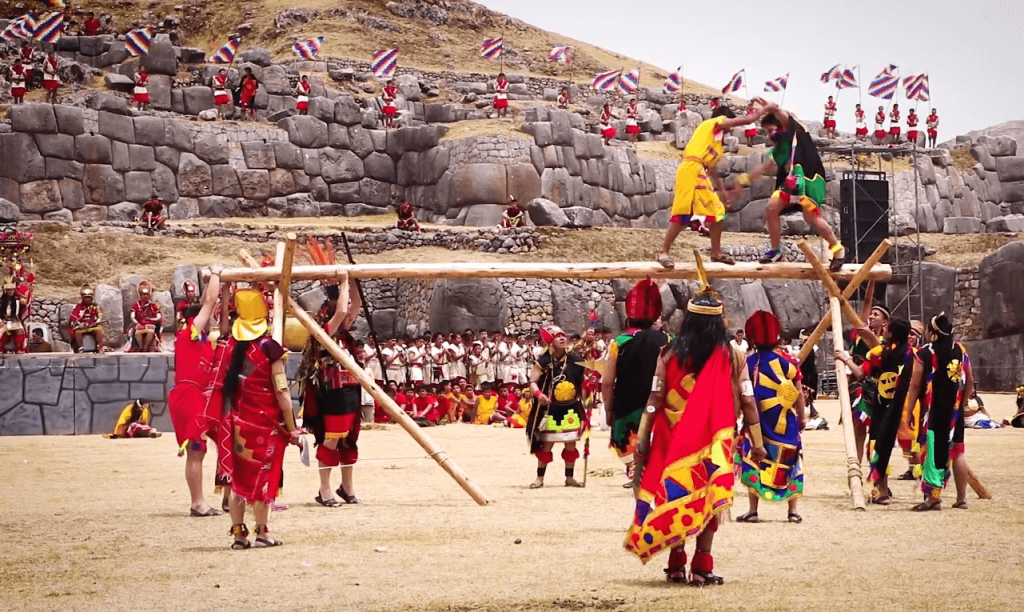 To the young participants of this ceremony who will demonstrate their skills in the tests. The wara (taparabo) is placed where the survivors of this challenge were given recognition by the Inca, thus gaining the civil, military identity and recognition of being a public man prepared for life and for war.
At the time of Tawantinsuyo, social discipline and military order was achieved through this ritual, demonstrating a consolidated organization and power in the Inca empire.
Several writers and chroniclers mention in their stories about this ceremony as The Inca Garcilaso de la Vega, Bernabé Cobo, Guamán Poma de Ayala, Cieza de león
At present the Warachicuy is celebrated every third Sunday of September that comes to be promoted and staged by the students of the glorious National Science College, in the esplanade of the archaeological complex of Saqsayhuaman.
For this staging the students of the school have been rehearsing several months in advance, since it is a celebration of great importance together with that of Inti Raymi.
The staging of the Warachicuy is divided into three stages:
First phase: ceremony or ritual.
Second phase: Demonstration of value and skill.
Third phase: performance of native dances.
The initiative of this festival is to revalue our identity and culture in the thinking of the Cusco youth and the entire population of Cusco, in order to raise awareness about the conservation of our heritage and our traditions and festivities and be able to transmit from generation to generation