This drink is one of the favorites for the residents of Catacaos-Piura and many other places in Peru. Therefore, this Nectar of the Incas preserves an interesting history with an exquisite tradition and customs.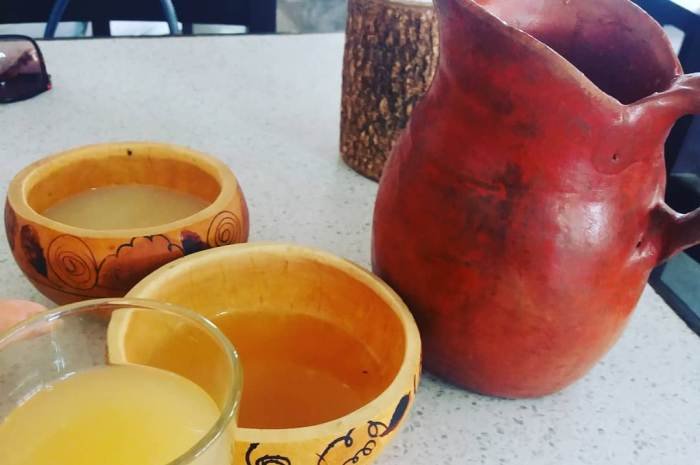 A LITTLE HISTORY
Checking bibliographic sources where they report that this jora drink was created during the government of the tenth Inca that became Tupac Yupanqui, where there was a heavy rain and as a result of this rain, the abundant silos that stored the corn harvests were destroyed. moisture the corn grains were fermented and the jora was given.
One day, a Quechua hungry after working and having a hot day found the fermented jora in the waste, who began to consume it and finally became drunk.
Passing the time and giving the knowledge this quechua, chicha de jora became the main drink of the Inca nobility, which was consumed in important religious ceremonies in honor of the Andean deities.
In the conquest of the Spaniards before the Andean population the last Inca Atahualpa is observed in photographs and also texts that he offers to the Dominican priest Vicente de Valverde in a ceremonial vase (quero) the chicha de jora. This drink was thrown by the priest thinking that the Inca had the intention of poisoning him.
TODAY
The elaboration of the chicha de jora maintains its originality of being the ceremonial drink in the mountains of Peru, the consumption is given in the festivities as the Inti Raymi and festivities of the different towns. The corn drink is also used for the preparation of typical dishes such as the dried lamb and adobo arequipeño.
In the north of Peru, as in the department of Piura, the countrymen consume this delicious drink accompanied by their favorite dishes.