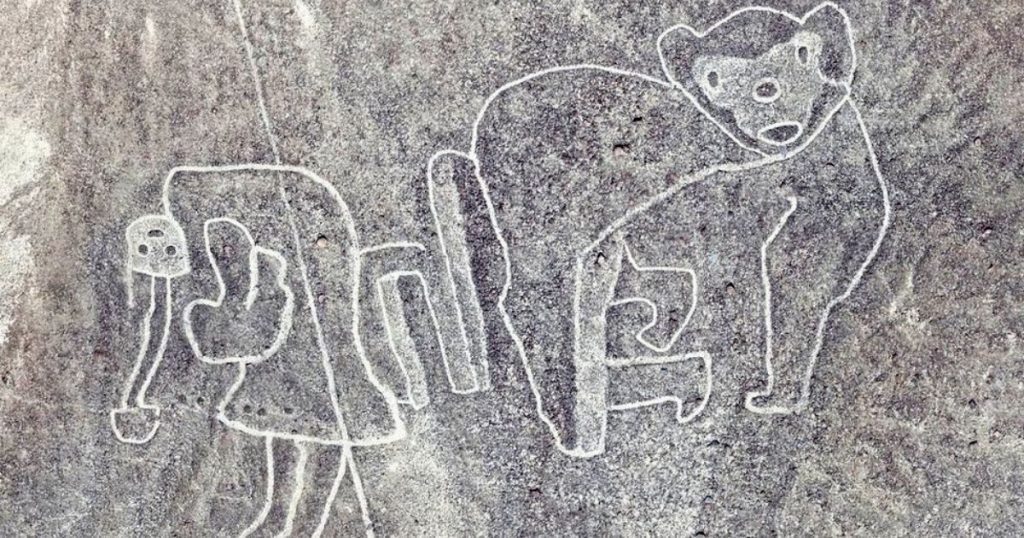 A team of Peruvian scientists, supported by the National Geopgraphic magazine and international researchers, made the discovery on the slopes of the valleys of Palpa.
These geroglifos are located 50 kilometers from where the first figures are and within what is known as the Pampa de Nasca, in the coastal area of Ica, in southern Peru.
According to the research provided by the Paracas Project team, these fifty new geoglyphs are older than those already known. They were designed by the Paraca culture, which lived before the Nasca, more than 2,700 years ago.
The images were discovered thanks to equipment of satellite images, 3-D scans and the photographs taken by drones that had not been used before in the Pampa de Nazca.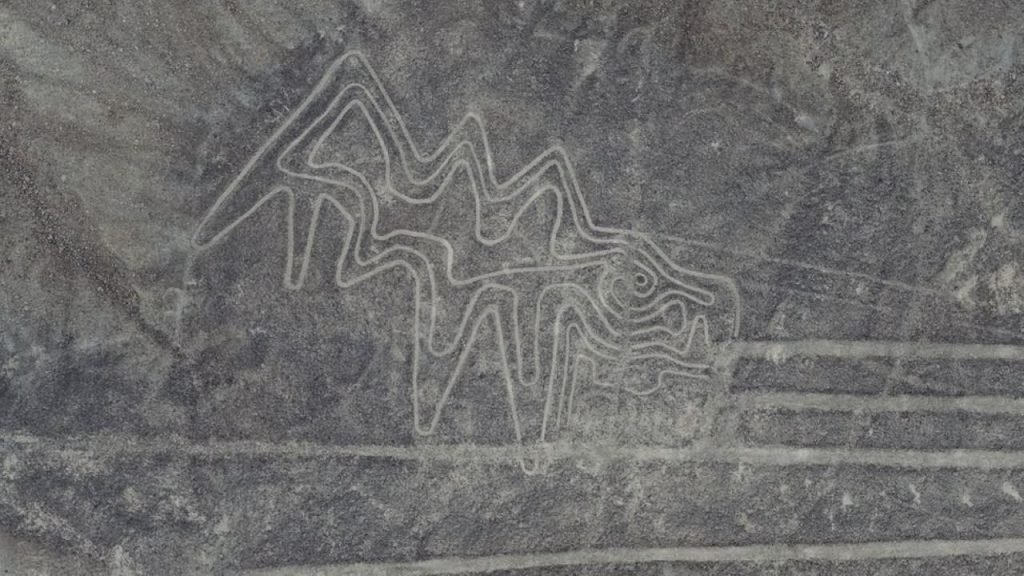 Warriors More Than Animals
One of the mysteries surrounding the Palpa Valley figures is that they represent images of human figures.
Contrary to what happens with the Nasca, where geometric and animal lines, in Palpa are representations of humans and animals associated with them.
"This represents a fundamental change," Castillo insists, "it is an anthropocentric representation, much more centered on the human being and society that surrounds him."
The new figures are in many cases joint formed by human figures or a warrior next to an animal.
Human figures with headdresses discovered on the slopes of the valleys of Palpa, in southern Peru.
Another mystery, says Castillo, resides in size. In the times of the Paraca culture, "the geoglyphs could be seen perfectly from below" because the figures are located on the slopes of the mountains, which made possible their vision from the hills.
Those of Nasca, on the other hand, could only be observed from above because they are on a plain.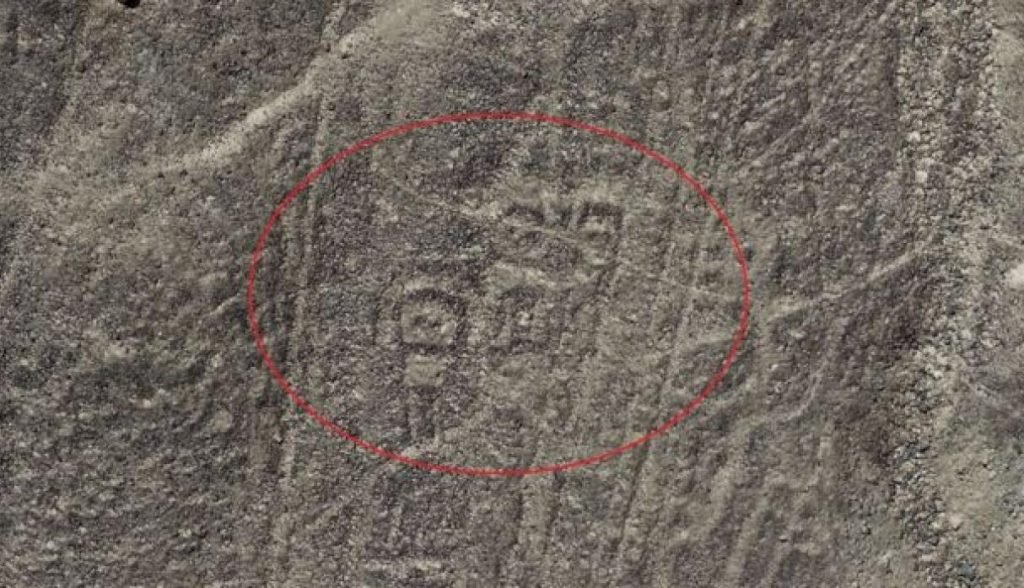 An almost casual find
In the Pampa de Nazca, exploration and investigations began years ago, after a protest carried out by Greenpeace activists in 2014, very close to the Nasca lines, which damaged the land.
The protection work was carried out where they discovered "a line next to the figure of the hummingbird that had never been seen before",
The figures of the Pampa de Nasca are geometric or animal. Some theories point to are linked to the presence of water.
Thanks to this discovery, the works have been intensified until reaching more than 50 newly discovered figures.