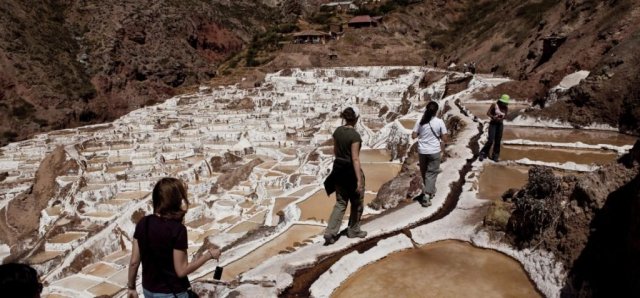 From Saturday June 15 will be prohibited the entry of domestic and foreign tourists to the pools of crystallization of the salt mines of Maras, located in the province of Urubamba, Cusco region. From that date, the tour will end at the general viewpoint.
The company MaraSal S.A. He informed in a statement to institutions and tour operators that the restriction measure is for reasons of healthiness, since the natural and medicinal product is consumed in Peru and the world.
They detailed that the presence of contaminating agents such as sputum, hair, papers, disposable plastics, cigarette butts, among others, has been recorded. "The accesses will be properly marked to give better flow (to the visit of tourists)," said the statement.
The district of Maras is located an hour and a half from the city of Cusco. This town is part of the tourist circuit to the Sacred Valley of the Incas.
In its jurisdiction are the most impressive salt pools of Cusco, which are reached by a road. Every day, hundreds of tourists agree to contemplate the production of natural salt.